Nowadays companies are increasingly investing in business tourism and Way to go Brazil takes care of booking and driving you to the right places where you can make the most of your time when traveling for work.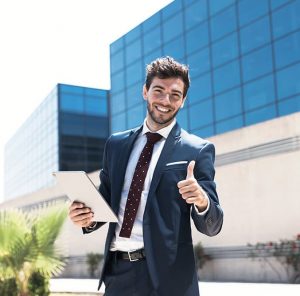 São Paulo was the most well-placed Brazilian city in the ranking for corporate tourism, the city already has a tradition in this area, offering plenty of spaces where you can execute any kind of event.
Rio de Janeiro is another destination in the top list of places to go for business in Brazil. The city also has a tradition on receiving events but more than that, the different receptivity and climate, along with the landscapes and the offer of tourist attractions that go beyond the business world contribute to the success of the destination.
With lots of hotels, bars and restaurants, the capital of Minas Gerais, Belo Horizonte, is another city that is well prepared to receive big events and business travelers. Besides, there are two great places to host events and conventions: Expominas and Minascentro.
In Paraná, with many international events happening, Curitiba and Foz do Iguaçu are growing fast in terms of Business and Events Tourism. Recognized as the second most popular destination among foreign tourists visiting Brazil, Foz do Iguaçu is attractive in terms of the promotion of events not only due to its infrastructure, but also due to its attractions, such as Brazilian Falls, Argentinean Falls, Itaipu Dam, among others.
Brasília is the next city on the radar of business and events tourism in the country. The federal capital has a great infrastructure, excellent hotels with perfectly equipped rooms ready to receive conventions and meetings. Besides, the structure of bars and restaurants helps the city to grow in the field, offering great spots to expand the network in corporate happy hours and informal meetings.
Recife, in Pernambuco, closes this list representing the business and events pole in Northeast. Like Rio de Janeiro, there are more tourist attractions than just the business centers.